Thursday, September 14, 2023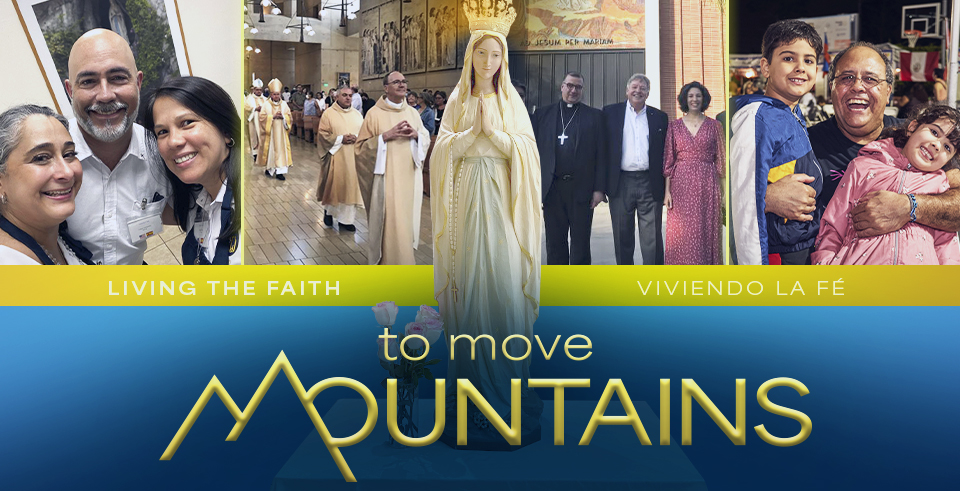 Please commit 10% of your income to Our Lady of Lourdes or move closer to that 10% offering.
Everyday I hear testimony from neighbors, people from throughout the Archdiocese of Miami and even from around the world about the healing and grace the family of Our Lady of Lourdes has brought them. Not us, of course, but Jesus. We all know that there are many still who suffer, who search, and who need the life-giving touch of Jesus to heal, really, to live.
They need us. Every September we renew our financial commitment to Our Lady of Lourdes Church and its pastoral ministry. This year I am asking you to commit a full 10% of your annual income to the parish. Our Lady of Lourdes Church is our bringing Jesus Christ to the people of Miami, and of the world. Let us not take that for granted. Our help is necessary. Our support of the parish is an exercise of love and especially an exercise of faith.
Together we move mountains every day and there are more to move.
Msgr. Schwanger
Todos los días yo escucho testimonios de vecinos, personas de toda la Arquidiócesis de Miami y también de alrededor del mundo sobre la sanación y gracia que la familia de Nuestra Señora de Lourdes les ha traído ellos. No somos nosotros, por supuesto, es Jesús. Nosotros todos sabemos que hay muchos que todavía sufren, que buscan, y quienes necesitan el toque vivo sanador de Jesús para sanar, en realidad, para vivir.
Ellos nos necesitan a nosotros. Cada septiembre nosotros renovamos nuestro compromiso de finanzas con la parroquia de Nuestra Señora de Lourdes y su ministerio pastoral. Este año yo les estoy pidiendo que se comprometan a un 10% de su entrada anual a la parroquia. Nuestra Señora de Lourdes como parroquia es el traerle a Jesucristo a la gente de Miami y al mundo. No tomemos esto por hecho. Nuestra ayuda es necesaria. Nuestro apoyo como parroquia es una muestra de amor y especialmente un acto de fe.
Unidos nosotros podemos mover montañas todos los días y todavía hay más que mover.
Mons. Schwanger