Mass Schedule
Weekday Masses and other events are being broadcasted here. Check the times in the table to the right.
Click on the icon

at the top corner right of the screen above, to watch recorded Masses.
Weekday Masses
Monday - Saturday
8:00am
Church
English
Monday - Friday
7:00pm
Church
Spanish
First Saturday of the month
9:30am
Church
French
Weekend Masses
Saturday Vigil
5:00pm
Church
English
6:30pm
Church
Spanish
Sunday
7:15am
Church
English
8:30am
Church
Spanish
10:15am
Church
English
11:45am
Church
English
1:30pm
Church
Spanish
5:00pm
Church
English
6:30pm
Church
Spanish
Confession Schedule
Every day
An hour before daily Masses.
Saturday
3:00 - 3:45pm
The Pillars of Our Parish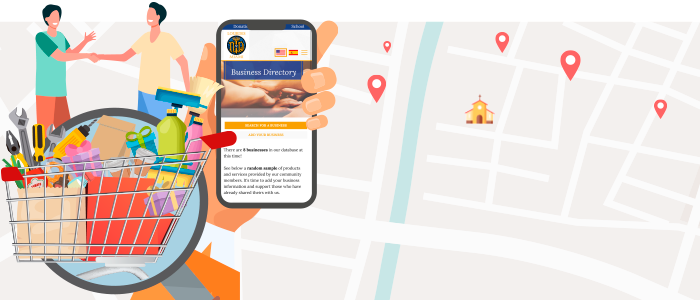 Everyone Wins
Business Directory
When we think act together as a community, everyone wins! It's free and easy!
Barthole Consulting- Tax, Accounting, Management Consulting

Accounting Firm
(786) 467-9454
Serving the community for 25+ years, specializing in small business organization, accounting, and tax preparation services, the latter for individuals as well.
Vitalogy Skin Lab

Medical Spa
(305) 563-7877
Services offered are injectables (Botox, fillers, PDO, PRP)
Maria Angela Caruso REALTY - NXT LVL REALTY

Real Estate Agents
(305) 282-1641
SELL PROPERTIES , BUY NEW HOMES CONDO APARTMENT, INVEST REAL ESTATE PROPERTY, RENT PROPERTY MIAMI FLORIDA.
WINSTON A. LOWE, CPA

Accounting Firm
(305) 238-2389
Winston A. Lowe, CPA has been providing accounting and tax services for over thirty years to businesses and individuals in the Miami, West Kendall area. He also provides tax services to individuals in many other states of the USA as well as to individuals residing in the Caribbean communities. There is no charge for initial consultation.
Above is a random sample of products and services provided by our community members.